Tesco Live is a network of 70" HD Digital screens supporting full animation. This digital development is transforming Point of Sale advertising enabling advertisers to reach the much sought after Tesco shoppers when they are most receptive to advertising messages.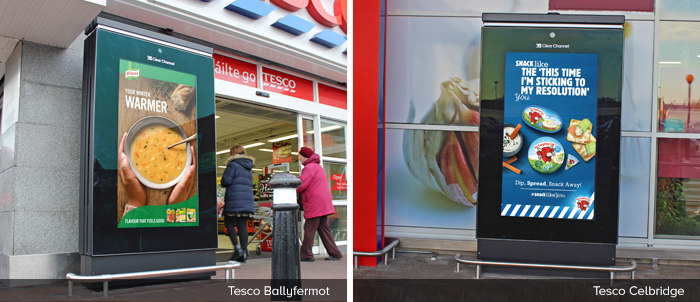 Tesco, the market leading retailer has seen strong growth over the last year outperforming its competitors in a 12 month period, Tesco stores are larger than the average multiple store and over index in terms of sales of branded goods. Tesco has the number one loyalty programme Club Card and is supported by always on advertising.
There are over 70 screens across 60 Stores Nationwide in the Tesco Live network, targeting 1 million shopping visits over a 2 week period. These Tesco stores perform better than the average Tesco in terms of customer numbers and frequency of visit. The 70" HD screens will be located in premium positions at the entrance to Tesco Stores.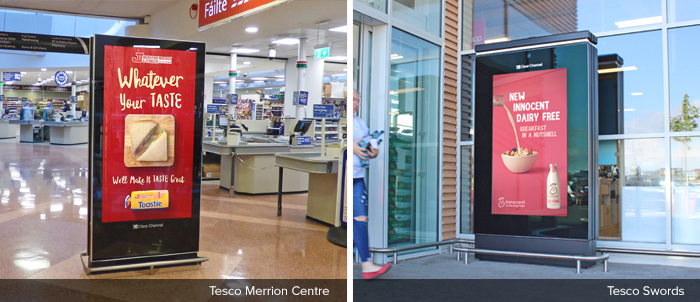 The Tesco Live network is powered by Play IQ, Clear Channel's intelligent scheduling and content management system which enables seamless ad-serving across all sites. Content can be fully animated, advertisers can change their copy as often as they like during the cycle and Play IQ allows for dynamic creative messaging. This enables advertisers to target the right audience with the right message at the right time.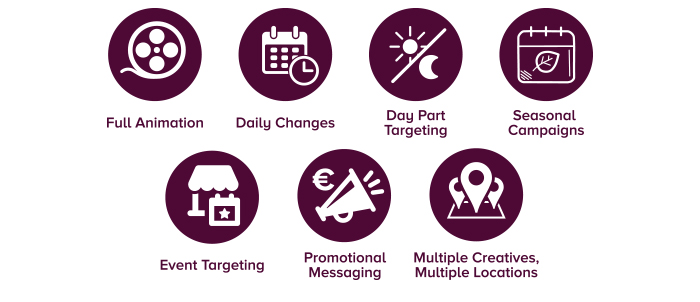 Digital OOH creates greater cut through and engages consumers. Digital OOH allows advertisers to change their messaging by time of day, day of week and by location giving brands the opportunity to serve more relevant messages. Brands will be able to activate sponsorships & promotions by changing messaging in the lead up to, during and after an event amplifying the effect. Research from Kinetic show that Digital is twice as likely to viewed and is viewed for 60% longer than a static poster, this leads to higher recall and purchase intent.