Following the launch in NI of Ireland's first digital roadside network in 2017, Clear Channel are set to launch Adshel Live Roadside in the Republic of Ireland; delivering for the first time in ROI, a network of Roadside Digital Screens outside of Dublin.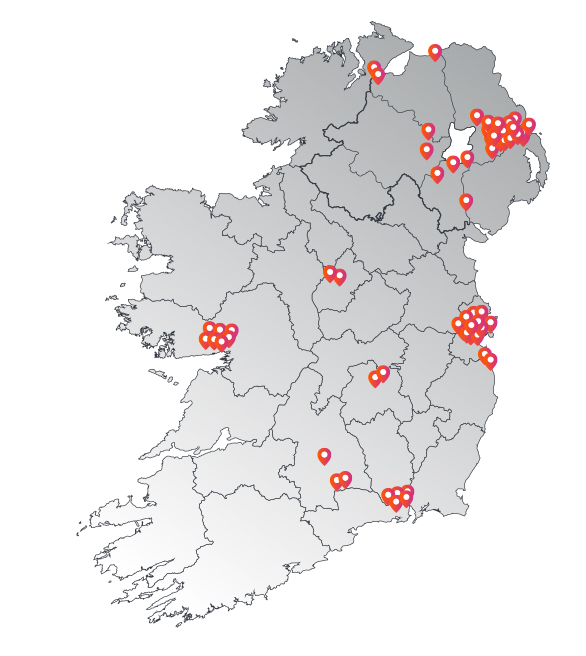 Phase 1 of this premium network will consist of HD roadside digital screens across Dublin, Galway, Waterford, Wicklow, Portlaoise, Longford and Tipperary.
Adshel Live Roadside will deliver a strong vehicle and pedestrian audience targeting key commuter routes as well as city and town main streets.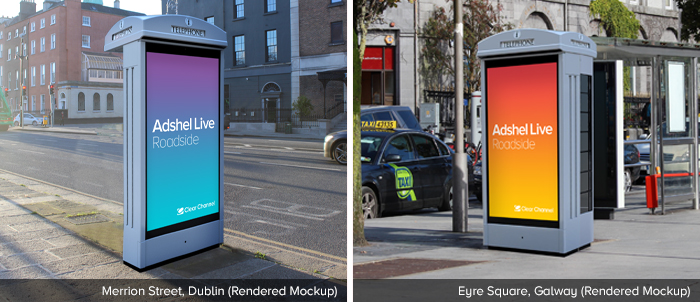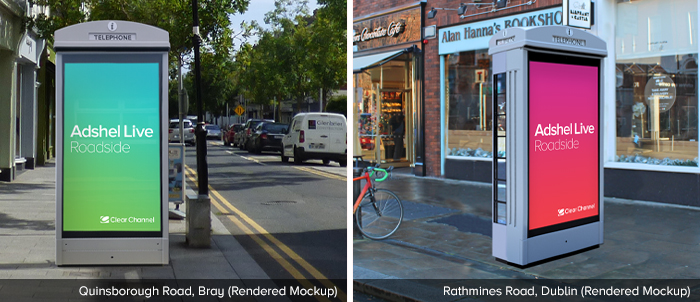 The portfolio will be powered by Play IQ - Clear Channel's intelligent scheduling and content management system; enabling brands to effortlessly ad-serve content. Adshel Live Roadside will allow advertisers to deliver campaigns that drive action as well as deliver brand metrics. It provides endless flexible planning and creative opportunities to find the audience moments that matter.