Take your business to new heights!
Clear Channel Ireland offers complete advertising packages for Shannon Airport. As one of the key entry points for Tourists coming to Ireland, Shannon Airport provides excellent targeting opportunities for advertising.

Shannon Airport - Key Facts
1.8 million visitors per annum
46% of visitors are from UK destinations and 25% from North America
Each overseas visitor spends over €500 per visit
Main access point for the Wild Atlantic Way
Average length of stay in Ireland is 7 nights per overseas visitor
New routes from Air Canada, Norwegian Air, American Airlines and Ryanair in 2018
Key access route to Shannon Industrial Zone that generates over €3 billion annually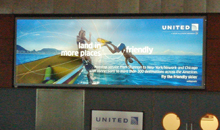 Heading Skywards
Consumer traffic through Shannon Airport keeps raising and provides an excellent advertising opportunity for your business.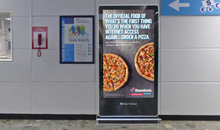 Tailor-made Solutions
Clear Channel offers advertising sites throughout the airport journey creating eye catching solutions tailored to your target market.
Any Budget
We can provide a range of advertising solutions to suit any budget. Get in touch with our
Sales Team
to find out more.